Leon Rodriguez is an incredibly talented man, his attitudes took him to important positions in the US government, key positions that led him to be named in 2014: General Director of USCIS.
Three of her grandparents were Sephardic, a combination of Spanish-Portuguese and Jews. His grandparents were from Turkey.
They decided to leave in the early 20s and immigrated to Cuba.
Once there, his grandfather decided to help all immigrants arriving to the island by giving them food, medicine, clothing, and everything else they needed.
In the early 60s when Castro took the power in the island, the whole family decided to go to the United States.
It was not an easy process, but they succeeded.
His parents were both accepted as refugees, a few years later they met and got married. Leon was born in the US with a very strong heritage, which he feels very proud about, especially for the position he plays today at USCIS.
1988- 1994: Leon served as chief assistant district attorney in the office of Kings County in New York.
1994-1997: Leon was litigator attorney in civil rights in the Justice Department.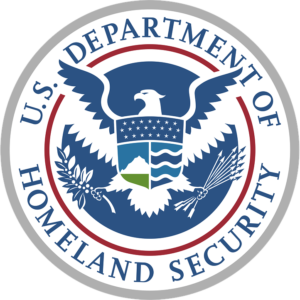 1997 – 2001: Leon served in the office of US Attorney for the Western District of Pennsylvania, first in the White Collar Crime Section and then as an assistant US attorney.
2001-2007: Director of Ober, Kaler, Grimes and Shriver in Washington, DC.
2007 – 2010: Attorney at Montgomery County.
2010- 2011: Head of cabinet and deputy assistant attorney general for Civil Rights of the Department of Justice.
2011 – 2014: Director of the Office of Civil Rights at the Department of Health and Human Services.
In 2014 Leon Rodriguez was selected as Director of the Office of Immigration and Citizenship USCIS, with this position Rodriguez will safeguard national security, protecting the integrity of the immigration system, managing immigration benefits with consistency and transparency, and promoting understanding of the requirements for citizenship.
Enjoy the short film about his heritage promoted by the NGO Welcome.us
USCIS has more than 18 thousand public employees and contractors in 250 offices worldwide. Its budget request for 2014 was $ 3.2 million, just 5% of total of nearly 60 billion.
Like Leon, there  are many American citizens with foreign inheritance, gift that has made them feel proud of who they are, and support and promote equality and acceptance of new citizens, and immigrants who dream of arriving in the United States.